"This site contains affiliate links to products. We may receive a commission for purchases made through these links."
If you own a watch, chances are that you've had to replace its batteries or some other part of it at some point or another. The watch clasp, for example, is one of the parts of a watch that tends to break the most often. There are several different types of watch clasps and in order to have it replaced, however, you must know what type of clasp you have. Otherwise, it may be tough for you to get the service you need.
1. Deployant Clasp

This is one of the most common types of watch clasps and is typically used in metal watches. Deployant clasps work by folding and unfolding in three parts so that the wearer is able to get their entire hand through the watch. The clasp then locks into place via a hook, which can sometimes be a little difficult to undo.
Deployant clasps are most often seen in men's watches and are popular because of the fact that they are incredibly secure. Unfortunately, this also means that it will need to be resized by a professional in order to get it to fit properly, as it usually involves having to remove an entire piece of the watch.
2. Jewelry Clasp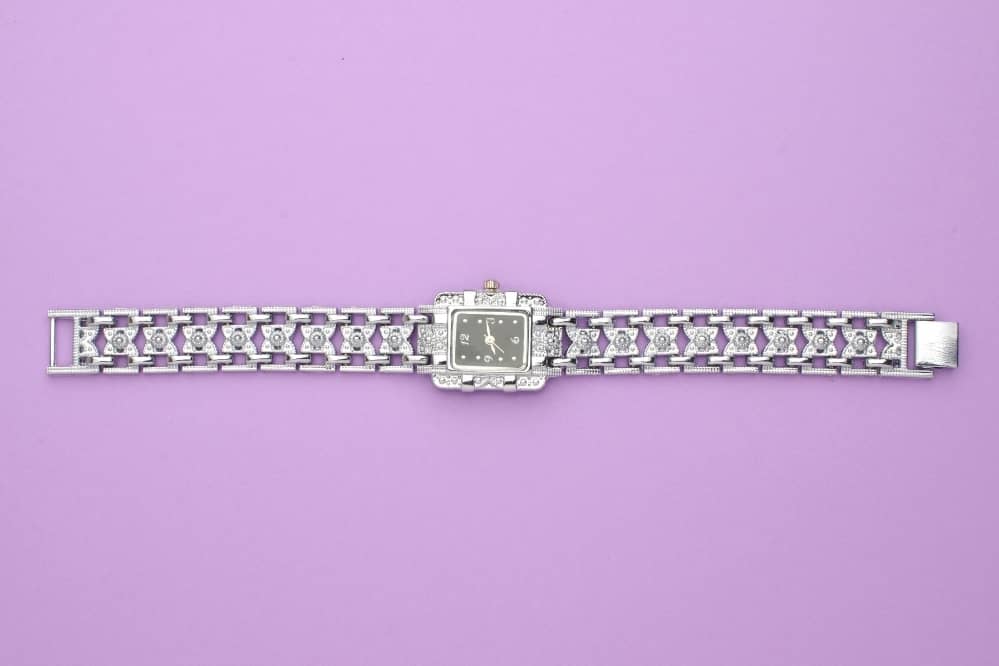 Given its name, it's no surprise that the jewelry clasp on watches is the same as the one found on bracelets and necklaces. The clasp comes with a hook and a hole for the hook to hold on to. These types of clasps are great for people who like variety and options as they come in a lot of shapes and sizes. These clasps are also great because they can be easily adjusted to fit anyone.
As with deployant clasps, these are highly dependable and secure and won't snap on you while being worn. Many people also like watches with the jewelry clasp on them because they look delicate but are just as secure as any other type of watch.
3. Tang Buckle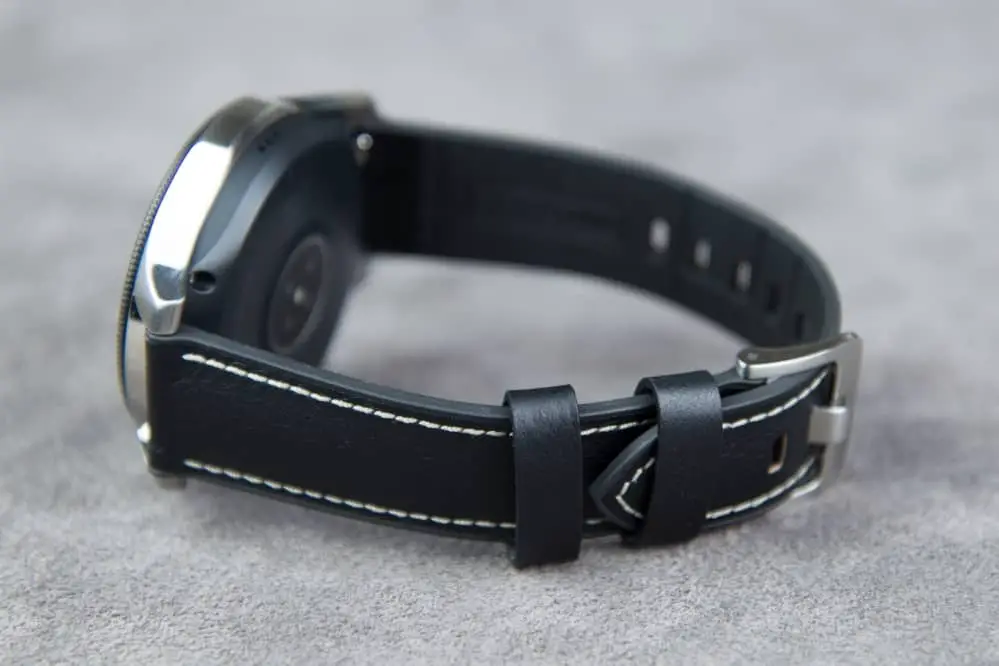 Tang buckle watches make great gifts because they are easy to adjust; therefore, you won't have to stress about whether or not it will fit the person you're gifting it to. Much the same as belt buckles, tang buckles come with a pin that goes through one of the several holes on the band. Tang buckles can be made out of different materials, but the most common would be metal and plastic.
For the most part, you can find plastic tang buckles on watches made specifically for kids. One of the bad things about tang buckles is that oftentimes you'll find that the pin on them can fall off after a few uses, meaning that they aren't always reliable.
4. Flip Clasp
These types of clasps are seen most often on silicone and textile watches. A flip clasp is made out of stainless steel and attaches to the watch band using a spring bar. With the help of a hinge, flip clasps open up to one side. Some may be more secure than others, depending on whether or not they feature push buttons. If they don't have a push button, they may be less secure. Watches that have a flip clasp aren't ideal because they can't be adjusted without the help of a professional.
5. Push-Button Deployant Clasp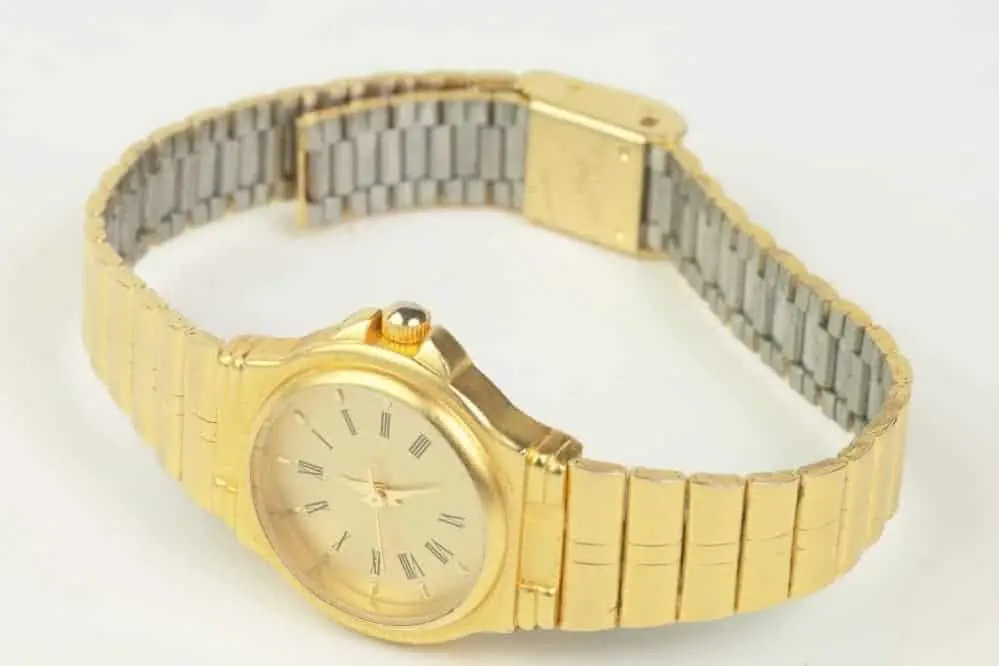 These clasps work similarly to regular deployant clasps. They do, however, take on a completely different appearance. Because of the fact that these have push buttons on the side instead of latches, they are much easier to open up. To take off your watch, all you need to do is push both buttons on the side and voila.
Push-button deployant clasps won't open up on you by accident as the push buttons make it nearly impossible for this to happen. Again, this is another watch that will need to be taken to a professional if it needs to be adjusted to fit you.
6. Velcro
It doesn't get any easier than Velcro. If you're someone who likes to take their watch off in one quick motion, a Velcro watch is perfect for you. These types of watches are usually made for sports or kids and have simple, adjustable bands. Because of this, they are pretty indestructible and can be worn underwater, while running, or just about anytime and anywhere. Not to mention, they are pretty affordable!
One of the downsides of Velcro watches is that the smaller you adjust it, the more of the Velcro you'll be able to see, making it less aesthetically pleasing. But if this isn't something that bothers you, then it shouldn't be an issue at all.
7. Safety Strap Clasp
These clasps are usually seen on rubber or leather watches. These have a push-button deployment clasp and work the same way as the clasps that are used in metal watches. The only difference is that they are attached to silicone or leather watches.
Although these watches are pretty sturdy, they are not easy to adjust. The only way to make the band shorter than it already is to remove the ends where the clasps are and then cut the band down to where it fits you. The only problem with this is that if you end up cutting it too short, there's no way for you to add the pieces back on and make it longer. Therefore, it's important to be careful when adjusting this type of watch.